PROUD PURVEYORS OF
PREMIUM PRINT SERVICES
SINCE 1986
Whether you're a growing business, an entrepreneur launching a product, a non-profit on a budget or an up-and-coming artist, you want to put your best foot forward. You need quality digital printing, promotional booklets, business cards, presentations, packaging solutions, books bound - an endless array of supplies. You look at those online services or the big box companies and you are left with more questions than answers.
Smart Set is different. Wanna know why? Read on. Already have a project in mind? Request a quote and we'll get to work.
Featured Products
Whether you need flyers or postcards to gain a customer's interest, or beautifully printed stationery to make that first impression count. We've got you covered.
Certified B Corporation and Union Shop
At Smart Set, we know values matter. As the only Certified B Corp printer in Minnesota, we work hard to reduce our environmental footprint through our commitment to digital printing. We'll print any job on 100% post-consumer recycled paper with plant-based toner for no additional charge. We're proud to be a union shop, members of Communication Workers of America, and we value our employees by paying a living wage with benefits. We've been the community's design and print partners since 1986, and we give back 5% of our profits in donations annually.
Order online or contact us for a custom quote.
You'll find many of the most common products and options available to order directly from our website, but we love custom jobs too! Need design help, thinking about something unique but not sure if it's possible? We're happy to help provide options for your project, simply send us a quote request with the info you have and a customer service rep will follow up with you shortly. Want to look at paper options, see a hard copy proof, or speak one on one with one of our design techs? Feel free to stop down and meet your makers!
SPACE
Digital Craft Print and Design
From concept and design to marketing strategy to final production and print. All of our techs have art or design degrees, to guide you through the process, and keep a keen eye on quality. With our near 4 decades of experience, and a wide network of trade partners, we're a small, boutique shop producing big ideas in the most beautiful and cost effective way possible.
Values Matter!
Smart Set has been the community's design and print partner for almost four decades.
As a Certified B Corp and Union shop, we know that values matter. Ever try printing online and end up with more questions than answers?
Don't talk to robots online, come down to Smart Set and Meet Your Makers!
Quality Printing
Our techs all have art or design degrees, so whether it's just printing your design, or helping you achieve your brand vision, we're your smART department. Our commitment to digital printing means the smallest environmental footprint possible.



We're Local!
We're part of the community, working with businesses large and small, artists, authors, graphic designers and non-profits. Want to browse papers, or see a hard copy proof before running a job? We're here for you.
No Robots!
When you call Smart Set, you will talk to a real person on the phone. We know what questions to ask and we are happy to guide you through the process.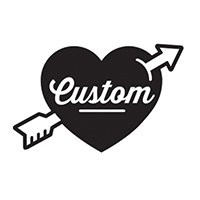 Custom
We love figuring out custom solutions, kicking around ideas, experimenting. Digital craft printing with full bindery options means your options are limitless.